News
Trending
Thomas Tuchel apologises to Harry Kane after Bayern Munich lose German Super Cup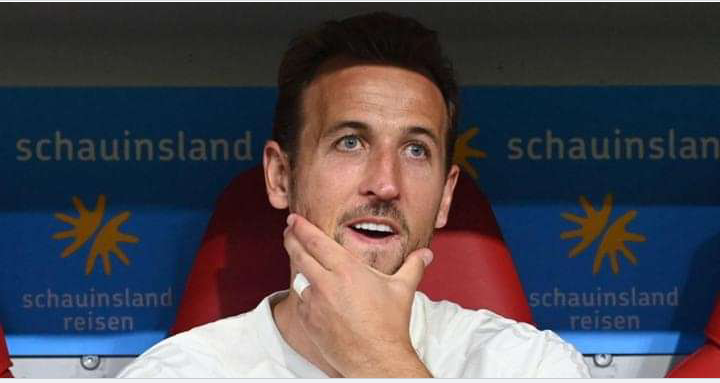 Thomas Tuchel apologizes to Harry Kane following Bayern Munich's loss in the German Super Cup. Thomas Tuchel apologized to new Bayern Munich signing Harry Kane after the Bundesliga champions were defeated 3-0 in the German Super Cup by RB Leipzig.
Leipzig won the German counterpart of the Community Shield, with Dani Olmo scoring a hat-trick in an emphatic triumph at the Allianz Arena.
Former Tottenham captain Kane came in as a second-half replacement to tremendous applause from Bayern fans, just hours after his £86 million transfer from Spurs was completed.
However, Kane, 30, was unable to make an impact as RB Leipzig deprived the England striker his first prize.
'I'm just sorry for Harry Kane, he probably thinks we haven't trained for four weeks,' Bayern Munich boss Tuchel said.
'Our performance today had nothing to do with what we set out to do. It's a very bitter evening, I'm sorry.'
Kane joined Tottenham at the age of 11 and went on to enjoy a record-breaking career at the north London club, scoring 280 goals in 435 appearances.
Spurs were reluctant to lose the England skipper, especially so close to the start of the new season, but began to negotiate a deal with Bayern as they discovered Kane would not be signing a new contract and could leave on a free transfer next summer.
Kane was linked with Premier League rivals Manchester United and Spanish giants Real Madrid earlier in the summer but has joined Bayern on a four-year deal.
Bayern Munich clinched an 11th successive Bundesliga title last season and reached the knockout stages of the Champions League before losing to eventual winners Manchester City.
Before the German Super Cup clash, Tuchel hailed the signing of Kane, who has put his aspirations of becoming the all-time Premier League record goalscorer on hold by moving abroad.
'We took the England skipper out of England to the German league,' ex-Chelsea boss Tuchel said. 'It is a huge achievement for everybody who worked on the transfer.'
Kane, meanwhile, insisted he was 'very happy' to join 'one of the biggest clubs in the world' as he finally completed a move to Bayern Munich.
'I'm very happy to be a part of FC Bayern now,' he said. 'Bayern is one of the biggest clubs in the world, and I've always said that I want to compete and prove myself at the highest level during my career.
'This club is defined by its winning mentality – it feels very good to be here.'
Bayern Munich begin their Bundesliga title defence on Friday night against Werder Bremen.