Sports
Trending
The entire football world is in shock after hearing the heartbreaking Jurgen Klopp news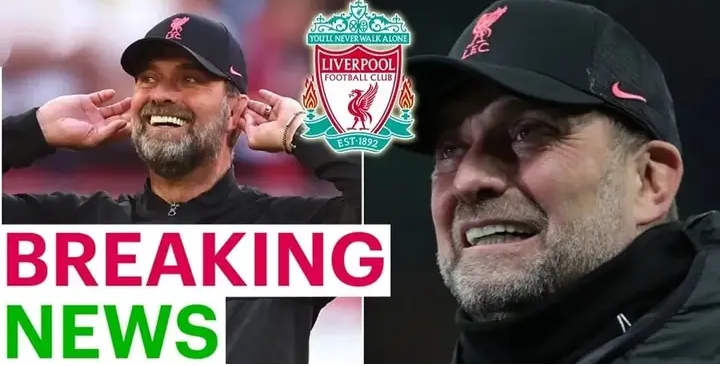 Jurgen Klopp has been very vocal about his philosophy in the transfer market over the years, but he now looks set to go back on his word.
Jurgen Klopp appears to be breaking a golden rule he instituted at Anfield seven years ago. After Manchester United re-signed Paul Pogba from Juventus for a world-record £89 million in July 2016, Liverpool manager Jurgen Klopp questioned why clubs are spending such large sums of money on players.
During that transfer window, Klopp was able to lay the groundwork for his rebuild for about the same price that the Red Devils paid to welcome the midfielder back to Old Trafford. The German signed Marko Grujic, Joel Matip, Sadio Mané, Loris Karius, Ragnar Klavan, Alexander Manninger, and Georginio Wijnaldum during his first summer with the Reds.
Making his feelings known, Klopp insisted that he would not be happy spending that much on an individual. And, more controversially, he also admitted that he would quit football if it became a common occurrence.
"If you bring one player in for £100m and he gets injured, then it all goes through the chimney," said Klopp, as quoted by the Daily Mail. "The day that this is football, I'm not in a job anymore, because the game is about playing together.
"That is how everybody in football understands it. You always want to have the best, but building the group is necessary to be successful. Other clubs can go out and spend more money and collect top players.
"I want to do it differently. I would even do it differently if I could spend that money," he added. "I don't know exactly how much money we could spend because nobody has told me, 'No, you can't do this.'
"If I spend money, it is because I am trying to build a team, a real team. Barcelona did it. You can win championships, you can win titles, but there is a manner in which you want it."
Since his rant, ten players have been bought for more than what Pogba cost United – and it looks set to quickly become 11 if Liverpool manage to wrap up a deal for Moises Caicedo. According to The Athletic, Liverpool have reached an agreement with Brighton to sign Caicedo for a £110million.
The report states that the Seagulls held an auction, using Thursday evening at the deadline. It's said that Chelsea submitted a £100m offer, but they were outbid by the Reds.
The Athletic add that the Ecuador international is expected to agree personal terms with Jurgen Klopp's side and a medical has been scheduled to take place in in Merseyside on Friday. In fairness to the 56-year-old, he has since admitted that his previous claims on transfer prices were wrong.
"Everything changed. Do I like it? No. Did I realise I was wrong? Definitely," said Klopp, as quoted by the Liverpool Echo. "It's not great, but it's the way it goes. It won't go the other way again. We as a club with our resources, we try to get the best possible team."
Nevertheless, a handful of ruthless supporters on social media have called the German out. So, with that being said, football.london have taken a look at some of the reaction to Klopp's comments.
@KV990810 tweeted: "Klopp always complains about other clubs then goes and does the same, at least its not the balls fault this time."
@MunichFanpage tweeted: "Klopp hypocritical and complaining as always, unless it fits his narrative. Still a top coach regardless."
Paddy from AttackingFootball, who goes by @OddsOnFPL on Twitter, wrote: "Jurgen Klopp signed Moises Caicedo for £110m (€127m). I guess it is time to resign."
@CalebOlorogun tweeted: "HYPOCRISY AT ITS PEAK. I EXPECT KLOPP TO RESIGN FROM LIVERPOOL."
@FGRAdam tweeted: "Klopp is a known hypocrite who genuinely believes is above criticism, he came into Liverpool humble but ever since winning the league and champions league he's been so arrogant, a diva."