News
Trending
Premier League giants will be deducted points before the season has even started for breaching FFP rules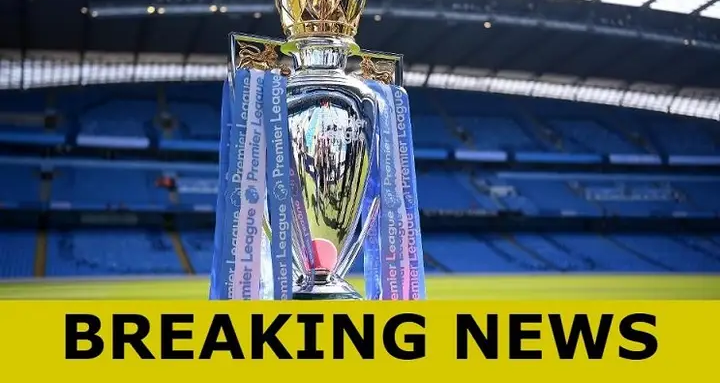 Premier League giants will be deducted points before the season has even started for breaching FFP rules. Everton might be docked points for allegedly violating Premier League FFP regulations. The Premier League has sent Everton to an independent committee for alleged violations of their financial fair play (FFP) rules.
The Toffees are accused of violating Premier League rules by incurring losses in excess of £105 million over a three-year period.
This alleged infraction occurred during the 2021/22 season and was reported at the time by Burnley and Leeds, who were fighting Everton for relegation at the time. The Clarets were eventually unable to overcome the drop.
"In accordance with Premier League Rule W.82.1, the Premier League confirms that it has today referred an alleged breach of the league's profitability and sustainability rules by Everton Football Club to a commission under Premier League Rule W.3.4," the Premier League said in a statement.
"The assessment period for which it is alleged that the club is in breach is the period ending season 2021/22.
"Commissions are independent of the Premier League and member clubs. The members of the Commission will be appointed by the independent Chair of the Premier League Judicial Panel, in accordance with Premier League Rules W.19, W.20 and W.26.
"The proceedings before the commission will, in accordance with Premier League Rule W.82, be confidential and heard in private.
"Under Premier League Rule W.82.2, the commission's final award will be published on the Premier League's website. The League will be making no further comment until that time."
In a statement of their own, Everton said: "Everton Football Club is disappointed to hear of the Premier League's decision to refer an allegation of a breach of Profit & Sustainability regulations to an independent commission for review.
"The club strongly contests the allegation of non-compliance and together with its independent team of experts is entirely confident that it remains compliant with all financial rules and regulations.
"Everton is prepared to robustly defend its position to the commission. The club has, over several years, provided information to the Premier League in an open and transparent manner and has consciously chosen to act with the utmost good faith at all times.
"The club will not be making any further comment at this time."
Will Everton receive a points deduction?
If Everton are found to have been in breach of Premier League regulations, they could receive a hefty fine or a points deduction.
Should a conclusion to the case come before the end of this season, then Everton may be deducted points from their 2022/23 tally. This would almost certainly relegate them – Sean Dyche's side currently sit in 15th with 26 points, just three more than rock bottom Southampton.