News
Trending
Moises Caicedo has broken his silence on his move to Liverpool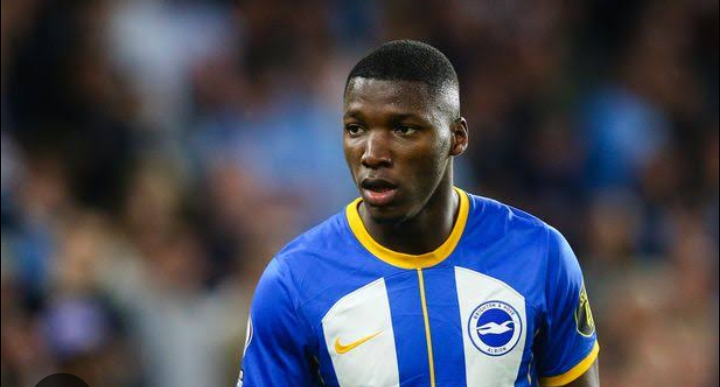 The Moises Caicedo transfer saga has taken a brand-new turn, according to Fabrizio Romano, who claims that the Ecuadorian international has informed Liverpool that he wants to join Chelsea.
Since yesterday, the Blues and the Reds have been engaged in a fierce competition for Caicedo. However, Romano just broke some bad news on X/Twitter when it appeared like Liverpool had won the race.
Having informed Liverpool of his desire to join Chelsea
🚨 BREAKING EXCL: Moises Caicedo has just told Liverpool he only wants CHELSEA.

COME ON! MAKE THE OFFER!

#CFC #Caicedo #MoisesCaicedo pic.twitter.com/16lepnaQJA

— Chuks sports updates (@chukssportnews) August 11, 2023
The team with the best chance to sign Moises Caicedo has always been Chelsea.
It would have been difficult to accept if Liverpool had undone all of Mauricio Pochettino's team's hard work in only one day of trying to recruit him.
The Reds and Brighton have a £110 million agreement in place, but Chelsea is about to counter with a much larger bid, and this time, the player is fully behind them.
Caicedo just disclosed to Liverpool that he only wants to join Chelsea this month, and Romano just made that information public. That ought to eliminate the Reds from contention.
"EXCLUSIVE: Moisés Caicedo just told Liverpool that he only wants to join Chelsea," he proclaimed.
"Caicedo has made up his mind to honour his commitment and would only join Chelsea because personal terms have been established since the end of May. Chelsea is prepared to make another offer to close the deal with Brighton.
Liverpool has suffered a big setback.
The Reds deserve to be congratulated on their achievement last night, but it will be detrimental to their image if they fail to strike a personal agreement now and allow Chelsea—who will not even be participating in Europe next season—to sign him before them.
Everyone is now waiting to see what kind of offer Chelsea will make in the coming hours.
While there is still hope for Liverpool, it is not a nice moment to be a Reds fan right now.