News
Mason Greenwood's return to Manchester United has been officially announced, and Erik Ten Hag anticipates great things from him there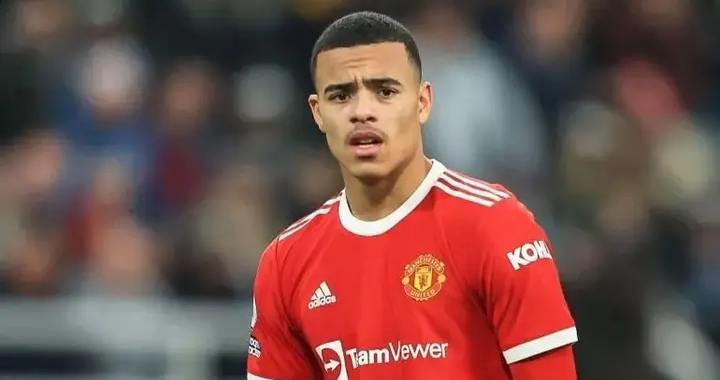 Mason Greenwood's return to Manchester United has been officially announced, and Erik Ten Hag anticipates great things from him there.
Despite claims that Richard Arnold, the club's chief executive, "told senior staff he is returning to the club two weeks ago," Man United maintains that a decision has NOT yet been made regarding Mason Greenwood's future.
Despite recent speculations that Mason Greenwood is likely to rejoin the team, Manchester United insists that a decision has not yet been made regarding his future.
Last week, Mail Sport reported that United's decision to consult with their women's team and sponsors was a blatant sign that the team is getting ready to lift Greenwood's 18-month ban.
It appears that United is preparing the way for the 21-year-old's return rather than nullifying his contract, which is valid until 2025, given the extent they are going to in order to explain their choice.
Now According to The Athletic, United Chief Executive Richard Arnold informed senior personnel a fortnight ago that Greenwood will be returning after a six-month internal probe. Arnold will have the last say regarding Greenwood's destiny.
Arnold reportedly intended to film and distribute a video outlining Greenwood's reintegration to colleagues and the wider public, according to the source.
There are rumors that Chief Executive Richard Arnold announced Greenwood's return to top personnel a fortnight ago.
Arnold's initial intention was for Greenwood to stay away from any appearances with the Manchester United Foundation despite his return to Erik ten Hag's starting lineup.
In response, United issued a statement on Wednesday denying that a decision had been made and said that there was still "intensive internal deliberation" going on.
In February 2023, all accusations against Mason Greenwood were dropped, and the statement read: "Manchester United has thoroughly investigated the claims brought against him.
We heard from many persons who had a direct role in the case or knowledge of it, and we drew on a wealth of evidence and background information that was not in the public realm.
The club has placed a priority on the care and viewpoint of the alleged victim throughout this process, and we respect her right to lifelong anonymity.
We also owe Mason a duty of care because he works for the club, is a young person who has been a member since he was seven, and is a new father with a partner.
We have finished gathering information for our inquiry, and are currently deciding what will happen to Mason.
Contrary to what has been reported in the media, that decision has not yet been reached and is currently the focus of extensive internal discussion. The Chief Executive Officer is ultimately accountable.
Once decided, the internal and external stakeholders of the club will be informed and given an explanation.
"This has been a challenging case for everyone connected to Manchester United, and we appreciate the strong reactions it has sparked based on the limited information that is publicly available." We kindly ask for your understanding as we complete the last steps of this methodical procedure.
Greenwood was detained in January 2022 on suspicion of attempted rape and assault, but the Crown Prosecution Service later dropped all charges against him after United opened their own inquiry.
The club can only terminate Greenwood's contract if it is legally permissible, according to sources close to the organization, and the facts that are currently in the public domain do not fully explain the situation.
That explains why United have taken so long to conduct a long and thorough investigation that involved speaking to Greenwood and the victim, and the families of both parties. 'It's not clear-cut,' said one insider.
The striker was charged with attempted rape, assault and coercive control in January 2022.