News
Good Harry Kane news has been announced this Afternoon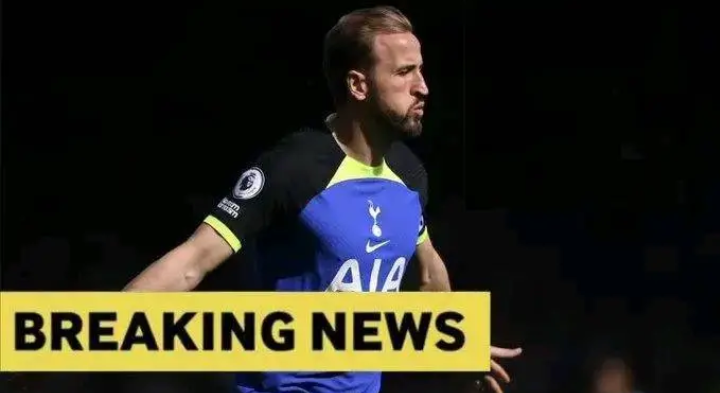 Tottenham has accepted Bayern Munich's proposal for Harry Kane, as the England captain considers a surprise transfer. Tottenham has accepted a €100 million deal for England captain Harry Kane, but the striker has still to decide whether to join Bayern Munich.
During the summer transfer window, Bayern designated Kane as their top priority but were unable to reach an agreement with Spurs.
Tottenham are obviously hesitant to lose their talismanic striker, but with contract discussions delayed, chairman Daniel Levy has opened the door for him to leave.
According to the Athletic, Bayern Munich and Tottenham have reached an agreement to purchase the England striker, who is closing close on Alan Shearer's all-time Premier League goals record.
But Kane must still decide whether to end his 19-year association with Spurs or stay put and look to help Tottenham win silverware under new manager Ange Postecoglou.
The 30-year-old is said to be enjoying life under the former Celtic manager and focused on the new Premier League season, which starts this weekend.
Kane reportedly wanted his future resolved before Tottenham's opening fixture against Brentford on Sunday.
Bayern Munich won a 11th successive Bundesliga title last season and reached the quarter-finals of the Champions League before losing 4-1 on aggregate to eventual winners Manchester City.
Tottenham, meanwhile, only finished eighth in the Premier League last term, 11 points outside the top-four places and 29 points adrift of champions Man City.
With 280 goals for Tottenham, Kane is already the north London club's all-time record goalscorer and is just 47 short of Shearer's all-time tally in the Premier League.
While the chance to join a European giant and a Champions League contender may be too good to refuse, joining Bayern makes little sense for Kane, according to ex-Tottenham striker Teddy Sheringham.
'You have to win trophies [as a player] – that's what it's all about and if those personal accolades come along as well then fantastic,' he told the Sky Bet Fan Hope Survey. 'Having said that, going to Bayern Munich is not the answer.
'They've won 13 titles on the spin so it's not as if he's going to change anything. He might win the Champions League there, but I really don't see the logic in Harry wanting to go Bayern Munich.
'Everyone knows he is in the last year [of his contract], Bayern Munich are making these big bids, Kane hasn't said 'I don't want to go there' so they must have spoken to him behind the scenes to say, 'if we bid for you, will you come?'
'I would expect that deal to happen before the start of the season, otherwise Harry would have squashed it from his side, and I don't understand why that hasn't happened.'
As well as breaking records at club level, Kane – who has been repeatedly linked with a move to Manchester United – is already England's all-time record scorer with 58 goals in 84 games.