News
Trending
£70M The Portuguese star has signed personal terms to join Arsenal before the transfer window ends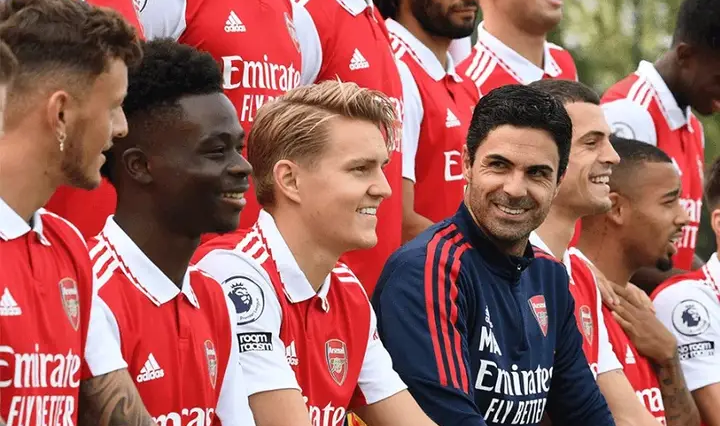 Manchester City has told Arsenal that they will have to pay'silly money' to sign Joao Cancelo this summer.
The Daily Express has revealed more information about the two clubs' ties in the transfer market.
Last weekend's 2-1 win over Nottingham Forest dealt Arsenal manager Mikel Arteta a major blow.
Despite the triumph and overall good performance, he suffered a major injury to Jurrien Timber shortly after halftime.
Timber, who can play throughout the back line, sparked a lot of interest.
Arsenal have spent quite a lot in the transfer window already but may need to enter the market again after losing the Dutchman.
There's an interest in signing Joao Cancelo from Manchester City who isn't part of Pep Guardiola's plans.
However, Arsenal have been told that they'll need to spend a huge amount of money to sign Cancelo or any Man City player in the future.
The treble-winning side aren't keen on selling to a direct rival any time soon.
Arsenal need to spend silly money to sign Cancelo
The report talks about how another Arsenal target Aymeric Laporte is about to sign for Saudi Arabian club Al Nassr.
They go on to say that Arsenal will need 'silly money' to sign another Man City player and have no interest in doing further business with them.
Cancelo is expected to eventually join Barcelona this summer although their financial situation means that nothing is certain until the transfer is confirmed.
The 'exceptional' defender would be a great addition to Arsenal and would suit their style of play.
Man City will think that they've already strengthened one of their nearest rivals enough over the past few years.
Allowing Mikel Arteta to join the club is one thing, but then selling them Gabriel Jesus and Oleksandr Zinchenko has elevated the side.
It's no surprise that Arsenal would have to spend silly money to sign Cancelo in the final weeks of the window.
It's unlikely Arteta has that sort of cash at his disposal after their previous spending this summer.