Sports
Trending
Mbappe breaks silence about him joining Liverpool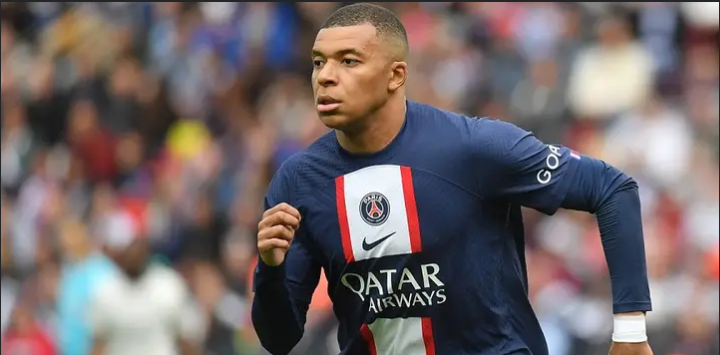 Kylian Mbappe and Paris St. Germain (PSG) appear to have reached a difficult patch as speculation about his prospective exit continues to dominate news coverage. The gifted forward apparently wants to leave Paris, but the club is adamant about keeping him.
Nasser Al-Khelaifi, the club president, has made it clear that Mbappe must sign a new deal if he intends to stay at PSG. He has the option to extend his present deal for an additional 12 months even though it is due to terminate next summer. Mbappe has, however, been frequently connected with Liverpool and Real Madrid in the past, and there is conjecture that a transfer may be in the works once more.
Al-Khelaifi, who is also the chairman of PSG's owners Qatar Sports Investments, is ready to be tough with the team's standout performer. When the club's new manager, Luis Enrique, was introduced, he clearly stated his position, saying, "Our position is very clear. Kylian Mbappe needs to sign a new deal if he wants to stay, and we want him to stay. We cannot permit the current top player in the world to leave for free. That is just not feasible. As he has declared, he has no intention of leaving this French club without a transfer price.
The football world has been rocked by this most recent development. Edu Aguirre, a journalist from the well-known show El Chiringuito, claimed on Thursday that Liverpool had submitted a bid of €200 million for Mbappe. While this notion may seem far-fetched, it undoubtedly generates excitement among Liverpool supporters
Let's look at what Mbappe has previously said about Liverpool and the likelihood of moving to Merseyside in light of the current situation. Mbappe acknowledged in May of the prior year that he had debated leaving PSG for Liverpool before making up his mind to stay. He also emphasized his mother's preference for the club and said that discussions had occurred, albeit briefly. "I spoke to Liverpool because it's my mom's favorite team," Mbappe said. Mom is a huge Liverpool fan. You'll have to ask her; I have no idea why! We first met them five years ago, and they're a terrific club. I met them when I was in Monaco. It is a sizable club.
Given Jurgen Klopp's open appreciation for Liverpool's playing style, it's not hard to picture Mbappe flourishing under his tutelage. The Frenchman declared his support for Liverpool in 2020, stating, "What Liverpool is accomplishing right now is great. They continue to go forward and keep their rhythm like a well-oiled machine. They haven't dropped a game. They appear to have no trouble with anything when you watch them, but that is not the case. The players are totally concentrated, they play games every three days, and they keep coming out on top. Now Liverpool must once again demonstrate their strength since every side is keeping an eye on them and planning strategies to counter them. Nevertheless, they have a fantastic manager and a fantastic team.
During the stoppage of football due to COVID-19, Mbappe also applauded Jurgen Klopp and commended Liverpool's great Premier League season. "Liverpool have been a machine in the Premier League this season," he told the Mirror. Although they make it appear easy, winning is never straightforward. These shows don't just happen. If you want to be as ruthless as they have been, you must put in a lot of effort during training and have a fantastic management.
Given his prior remarks and his affection for Liverpool, it's not surprise that rumors and intrigue have been raised about Mbappe's potential move to Merseyside. What this player's future holds and whether a transfer truly occurs will only become clear with time.