Sports
Trending
Manchester City now make move to sign 55m player who so nearly joined chelsea last year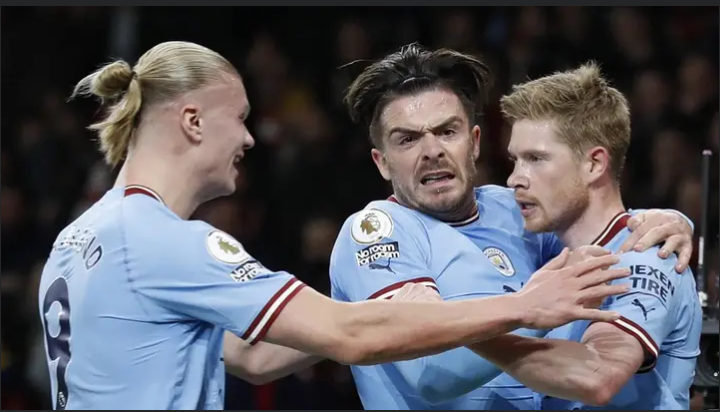 So, what are the details involving Chelsea and Raphinha as Manchester City target the Barcelona forward? Let's take a look.
Well – as you may recall – Thomas Tuchel was extremely keen to sign the Brazil international last summer in Todd Boehly's first transfer window since taking over from Roman Abramovich.
Andrea Radrizzani – owner of Leeds United at the time – even told The Athletic that a deal to sell Raphinha to Chelsea was "done" until Barcelona changed the South American's mind and sealed a £55m deal.
If that wasn't painful enough for Chelsea fans, it could now be rubbed directly in the faces of those at Stamford Bridge as Manchester City attempt to bring the Brazilian back to the Premier League.
Foot Mercato believe Pep Guardiola expects Riyad Mahrez to move to Saudi Arabia this summer, and the Spaniard is keen to replace the Algeria international with Raphinha.
That makes a lot of sense for the Citizens, as the pair are very similar wingers, who love to cut inside from the right flank on their stronger left foot.
Foot Mercato add that Manchester City have already made contact with Barcelona, and a deal could be on as Barcelona need to raise €60m (£52m) by August 31st.
The French news outlet add that Chelsea have actually tried again to sign Raphinha this summer, although his preference is to stay at Barcelona – however, a move to the treble winners would tempt him.
Rapha is not required by Chelsea.
Raphinha is no longer required, despite the fact that some supporters may be sitting at home urging Chelsea to renew their earnest pursuit of the 26-year-old.
Noni Madueke, a player for Chelsea who is best when playing on the left flank and cutting inside on his left foot, much like Arjen Robben built a career out of doing, is already a player who is comparable to the Brazilian.
It simply wouldn't make sense to replace the England Under-21 international with Raphinha after just spending £34 million on him.