Sports
Trending
Huge news has been announced on Kylian Mbappe's move to Liverpool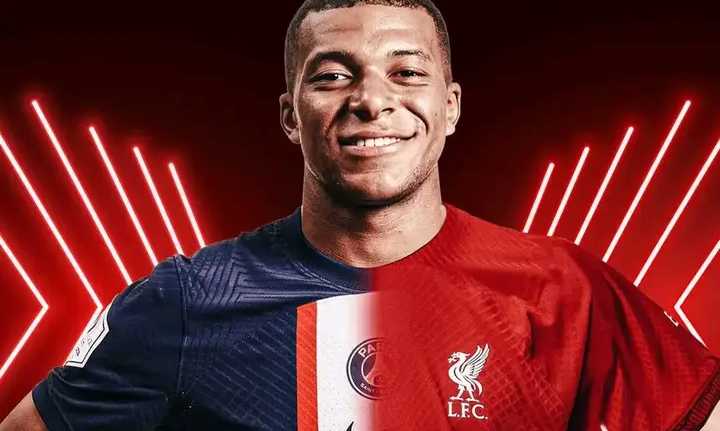 Even though it hasn't been brought up in a while, Kylian Mbappe and Liverpool have once again been mentioned.
Whenever Mbappe transfer rumors have surfaced over the past couple of years, you can almost always bet that the Reds will be touted as potential suitors shortly thereafter, no matter how improbable such a trade may be.
Since Mbappe revealed that Liverpool is his mother's favorite team and Reds manager Jurgen Klopp has publicly praised the 24-year-old's abilities, Anfield has been mentioned as a potential destination for the French sensation on occasion.
When Mbappe, who had been engaged in some insane cat and mouse game with Real Madrid, pledged his future to PSG earlier in 2022, those rumors seemed to have been put to rest. It only needed a €50 million (£43.7 million) yearly salary, a €100 million signing bonus, complete ownership of his image rights, and the participation of French President Emmanuel Macron. Absolutely normal.
Mbappe's previous contract with PSG was set to end in the summer of 2022, and following a protracted PR campaign on the part of both parties, he was anticipated to join Real Madrid. With only a few months left on his contract, the Spanish team had made an offer of up to €200 million for his services, which PSG categorically rejected.
Mbappe decided to stay in France, much to the dismay of Real Madrid president Florentino Perez, who was eager to bring the "Galactico" period back to the Spanish capital.
However, Mbappe and PSG are no longer a happy couple, and speculation about his departure is still prevalent. According to reports, the forward wants to leave Paris, but Nasser Al-Khelaifi, the PSG chairman and the head of the club's owners, Qatar Sports Investments, is prepared to play hardball with his team's star player. He made the promise earlier this week at the unveiling of Luis Enrique as PSG manager, saying that it would be "impossible" for him to leave on a free transfer at the end of next season.
This recent development has many on edge, and on Thursday, popular Spanish show El Chiringuito journalist Edu Aguirre stated that Liverpool had made a €200 million offer for Mbappe. Similar to other rumors, Liverpool's pursuit of the French international appears improbable. This is in part because it seems nearly certain that Real Madrid will pursue him, which would be greatly desired by the Spanish media. It wouldn't be impossible to exaggerate rival teams' potential transfer interest in a player when it may not be grounded in fact.
A number of top-tier European clubs are on UEFA's "watchlist" for possible Financial Fair Play violations, thus some people may not even consider signing Mbappe. Theoretically, one of the clubs that could afford to free the Frenchman from the Parc des Princes is Liverpool, who has a lot of space under FFP due to their more restrained approach to spending on transfers. However, the two are not equivalent in reality.
Some Reds supporters have a perception that Fenway Sports Group, who owns Liverpool, is far more frugal with their money than the owners of competing teams. While wages have increased dramatically under FSG's leadership, they still represent just about 60 to 65 percent of income, much below the approved UEFA limit of 70 percent. Player trading has long been utilized to help offset transfer spending.
When the Reds acquired Darwin Nunez from Benfica last summer in a transaction that may have cost up to £85 million, they surpassed their previous transfer record. so that Mbappe could join Liverpool.