Sports
Pep Guardiola has announced this morning Man City superstar wants to leave the club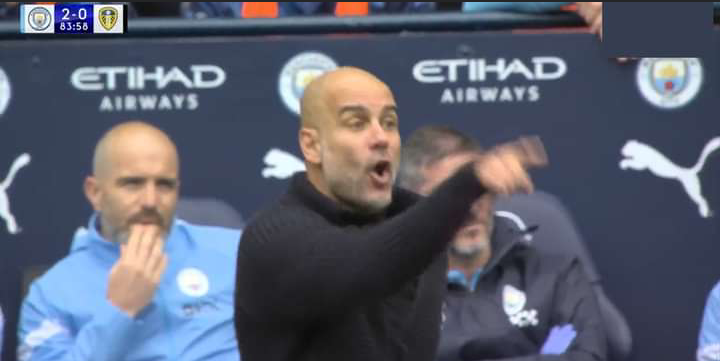 The 28-year-old, who is contracted to City until 2025, played a crucial role in helping Pep Guardiola's side achieve a historic treble, putting in particularly impressive performances in the Champions League – most notably scoring a brace in the convincing 4-0 win over Real Madrid in the second leg of their heavyweight semi-final.
According to 90min, Bernardo Silva has confirmed to Manchester City that he intends to quit the team this summer.
Silva's City journey, which began in May 2017 when the Premier League champions decided to pay Monaco upwards of £60m plus performance add-ons, ended with the 1-0 victory over Inter in the Champions League final. This was the 14th trophy of Silva's career.
Silva's future at the club has grown increasingly unsure, despite City's continuous success over the previous six years.
He admitted in August 2022, amid strong links to Barcelona and Paris Saint-Germain, that although he was happy at City, he had 'no idea what's going to happen' in the future. 90min then revealed in September 2022 that the Portuguese international was one of Barca's priority transfer targets and the Catalan giants even saw a January enquiry turned down by City.
Silva previously told City of his intention to seek a new challenge and 90min understands that he has reaffirmed his desire to leave this summer, with the club willing to do business providing they receive an offer around the £75m mark.
Whether or not Barcelona have the financial means to complete a transfer remains to be seen, but 90min understands that Ligue 1 champions PSG see Silva as a potentially ideal replacement for Inter Miami-bound Lionel Messi.
Messi had looked to be closing in on a fairy-tale return to Camp Nou after months of speculation and back and forth between agents, but Barca were ultimately unable to get their financial affairs in order to make a move possible.
"Although I heard it was said La Liga had accepted that everything was fine for me to return, there were still many other things that had to be done. I heard that [Barcelona] had to sell players or lower player salaries and the truth is that I didn't want to go through that," Messi said after announcing his intention to move to MLS.
With Messi on his way out of the French capital, PSG are hoping to convince Silva that a return to Ligue 1 is his best option – although at this stage it's believed that a move to Barcelona would be the player's preference.
Nevertheless, sources have told 90min that Silva and his representatives have a good relationship with PSG's current Director of Football Luis Campos, having previously worked together at Monaco.
Silva famously won the Ligue 1 title with Monaco in 2017, ironically scoring a stunning goal against PSG to end the club's 17-year wait for a top-flight championship.