Sports
Trending
Liverpool set to offload two of thier star players this summer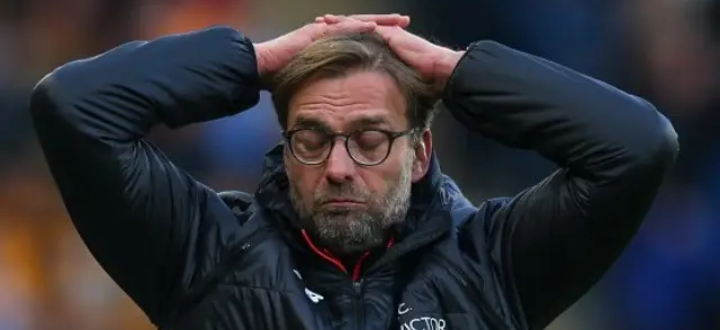 Liverpool has made the decision to allow Thiago Alcantara and Joel Matip to see out the remainder of their contracts and leave the club as free agents next year. James Pearce, a journalist, reports that both players are likely to remain at Anfield for one more season.
When asked about Liverpool's intentions for contract extensions by The Athletic during a Q&A session, Pearce responded that it's unlikely that Thiago and Matip will sign new deals. But they won't be sold, at least not now, during the summer transfer window.
Van Dijk and Salah still have two years left on their contracts, and Pearce believes there is no rush to extend them considering their older ages. Although Thiago and Joel Matip's contracts are about to expire, there has been no indication that they would be given extensions. If none of them makes a move this summer, I think they'll both become free agents in 2024.
The focus will be to secure a new contract for Trent Alexander-Arnold when it comes to players whose contracts expire in 2025, according to Pearce, who anticipates that this issue will be resolved in the upcoming months.
The likelihood that Thiago and Matip will depart Liverpool after their current contracts expire is not shocking. This has been a potential outcome for a while now. Even though there have recently been less whispers floating about, Matip may be sold before the start of the upcoming season. The large Cameroonian defender seems to be committed to the team for at least one more season.
The fan base may have differing views on this choice. Matip is a well-liked player who has consistently produced outstanding work for Liverpool over a long period of time. He occasionally even surpassed the more well-known Van Dijk. He did, however, clearly struggle last year, and it appears that the chronic injuries have now caught up to him. Unless Liverpool brings in another center-back to relieve his workload, Matip's presence will still be valuable. However, if they don't, it could pose a problem for Jurgen Klopp in the upcoming season
As for Thiago, it seems like the right choice to retain him for now, considering Liverpool's ongoing midfield rebuild. His undeniable quality and leadership qualities are invaluable for the younger players in the team. Hopefully, with some additional support in the 2023/24 season, Liverpool can manage Thiago's playing time more effectively to extract the best out of him.
While Thiago's time with the Reds has been somewhat underwhelming, he still has one more year to make a significant impact and conclude his tenure on a positive note.