Sports
Trending
After Leicester City's relegation, James Maddison's transfer move to this club will be soon confirmed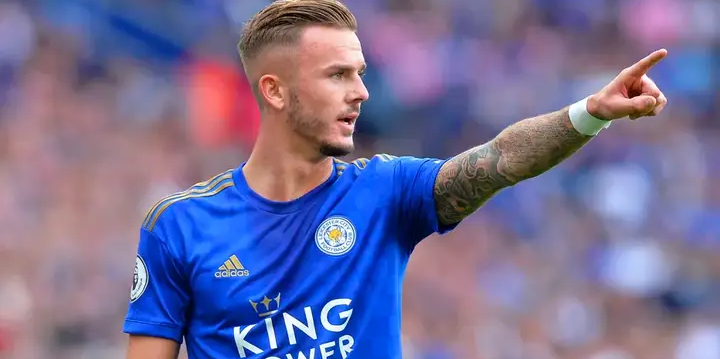 The 26-year-old has returned to peak form this season despite Leicester City's struggles in their fight to stave off relegation, contributing nine goals and six assists in 21 Premier League games thus far.
Liverpool and Tottenham Hotspur have informed James Maddison's representatives that they are interested in signing the midfielder this summer, 90min understands.
Maddison's performances earned him a place in the England squad for the 2022 FIFA World Cup, and he made his first start for the Three Lions in their 2-0 win against Ukraine last month.
Regardless of their attempts to beat the drop, Leicester have long accepted that they will have to part ways with Maddison after he turned down several offers of a new contract.
90min understands that the Foxes would be open to sale for a fee of at least £50m come the end of the season.
Liverpool and Spurs have both reached out to Maddison's camp to confirm their interest in a summer deal. 90min reported last month that the Reds are also fond of England colleague Mason Mount.
Newcastle United have a long-standing admiration of Maddison too and had been well ahead in the race to sign him, though now face a tougher battle to secure his signature.
The Magpies are hoping that the potential lure of UEFA Champions League football – something Liverpool and Tottenham are currently less likely to be able to offer – will help their case.
Maddison is one of the Premier League's leading creative midfielders and his talents are wasted in a relegation battle.
It's no surprise that these three clubs in particular – Liverpool, Newcastle and Tottenham – are interested in signing him as they are all in need of such a profile.
His ability to play as a number ten or come in from wide is appealing, and as long as the trio stump up the cash Leicester ask for, Maddison could have his pick of the clubs.
As mentioned, Newcastle look a safer bet than Liverpool or Tottenham to reach next season's Champions League. The Magpies are on an upward trajectory and jumping aboard that ship would make sense given the two other clubs' need to rebuild.
But what Newcastle lack is a proven consistency at this level – how will they fare balancing European football with a domestic campaign with a manager as unproven as Eddie Howe on these stages?
Liverpool and Spurs are in ruts right now, but they a proven track record of pulling themselves back from the brink even when it looks like they're in an inescapable crisis. Maddison could see himself as the man to ignite another comeback.