Sports
'Liverpool points deduction' – FA given Jurgen Klopp ultimatum after Tottenham touchline trouble.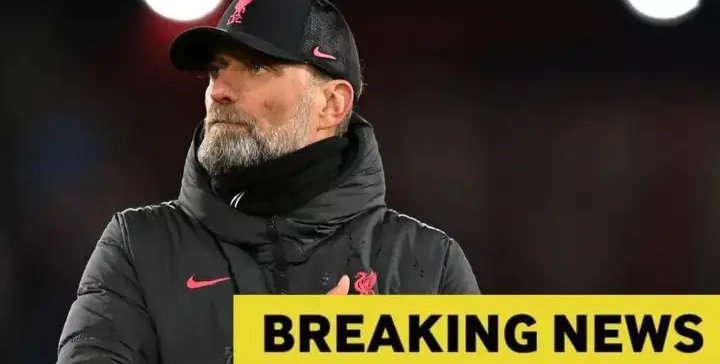 Ref Support UK CEO Martin Cassidy has claimed that the FA should give Liverpool a points deduction following controversy during their match against Tottenham Hotspur yesterday.
Ref Support UK CEO Martin Cassidy has urged the FA to hand Liverpool a points deduction following controversy during their 4-3 win over Tottenham Hotspur on Sunday afternoon.
The Lilywhites found themselves down 3-0 after just 15 minutes had been played at Anfield. But Harry Kane's emphatic finish on the brink of half-time brought some spark back into the game before Son Heung-min's second-half strike set up a tense finale on Merseyside.
Spurs attacker Richarlison eventually bundled in an equaliser in stoppage time, his first Premier League goal since joining the north Londoners from Everton last summer, but the drama wasn't done yet. Reds substitute Diogo Jota latched onto a poor Lucas Moura backpass to clinch all three points for his side just a minute after Richarlison's equaliser before Liverpool boss Jurgen Klopp approached the fourth official celebrating in his face in a fiery manner, seemingly angered by a decision that had gone against his side earlier in the match.
Speaking to Sky Sports about referee Paul Tierney after the match, Klopp said: "I really don't know what he has against us, he has said there is no problems but that cannot be true." But those comments haven't gone down well with the aforementioned Cassidy, who claimed that the German's behaviour should be met with a points deduction.
"Unless the FA start addressing this behaviour with a points deduction it will never change," he told the Express. "Giving Liverpool a £30,000 fine is nothing.
"Start giving them points deductions and watch them shut up and behave. We believe that will be one of the silver bullets right across football to address right up from grassroots to the Premier League.
"There have been touchline bans for decades, but it's not getting better, it's getting worse."