Sports
Trending
Frank Lampard has revealed heartbreaking news about himself after Chelsea's final game of the season yesterday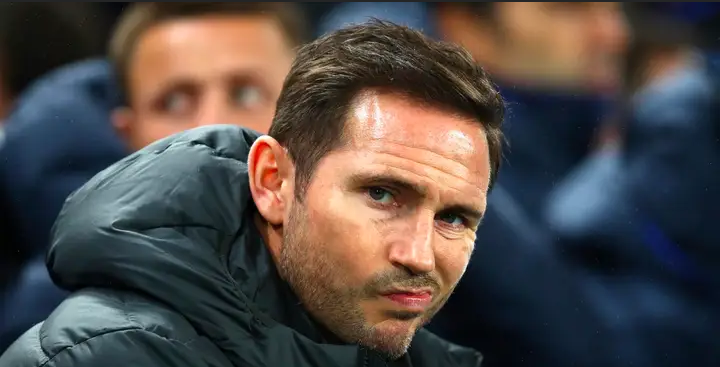 Frank Lampard takes interest in Chelsea's final performance as interim manager before declaring his intention to take a "break" from management.
Chelsea has set a slew of records this season, but they rallied after falling behind at home to Newcastle on Sunday afternoon. Within the first 10 minutes, Anthony Gordon scored his first goal for the Magpies, but Kieran Trippier accidently diverted the ball into his own net after a brilliant set-piece routine within the next half-hour.
Nonetheless, a 1-1 draw was insufficient to lift Chelsea above 12th place, while Newcastle celebrated their first top-four finish in two decades. After returning to Stamford Bridge in April, Lampard won just one of his 11 appearances in all competitions.
The Blues outshot Newcastle 22 to 13 and dominated possession, prompting Lampard to tell BBC Match of the Day: "I think [we should have won]." We played like a Chelsea team should at home; we were more dangerous, more confident, and we created chances. They did as well, but they are a terrific squad, and having nothing to play for provided them freedom. You must avoid playing a transitional game against Newcastle since they are a running team."
Lampard didn't win a single game at Stamford Bridge during his temporary spell but was treated to a warm reception from the fans that remembered his playing days. "It was nice [to say goodbye to the fans]," Lampard admitted. "I am grateful to them.
"Chelsea fans understood the difficult situation we were in when I arrived. Although we have not achieved the desired results this season, it is what it is. I'm not sentimental; I have a strong affinity with the club and will return frequently.
On the same day, Everton avoided relegation thanks to a 1-0 win over Bournemouth. Abdoulaye Doucoure scored the game's sole goal but was shut out by Lampard before the former England international was fired by the Toffees in January. In any case, Lampard stated, "I'm really happy for Everton." I know there are supporters of that club; well done, it is a massive football club that deserves to be in the Premier League."
Lampard, 44, is one of the younger managers in England's top flight, but he plans to take a breather after a disastrous return to west London. "I'm going to take a break," he admitted, "it's been quite intense." I wasn't in that mode, so I had to get into it. We'll see what happens now that I've given it my best."