Sports
Ryan Reynolds has officially bought another Football club with immediate effect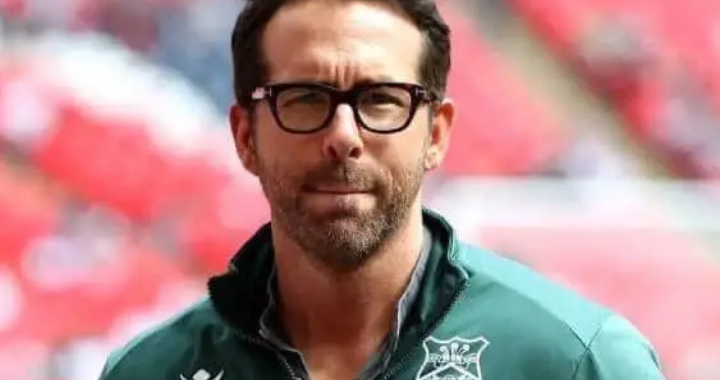 Ryan Reynolds, co-owner of Wrexham and Hollywood megastar, has expressed an interest in purchasing another sports franchise.
Ryan Reynolds keen to replicate Wrexham success by buying another sports team.
Reynolds and Rob McElhenney bought Wrexham in November 2020 and have been slowly but steadily building up the club's infrastructure in preparation for promotion back to the English Football League.
Wrexham are within touching distance of capturing the National League title, with a slender lead over title rivals Notts County as the end of the 2022/23 season approaches.
The Canadian's ownership has generated worldwide headlines and interest in the club's progress, even spawning a docu-series that premiered on the Disney Plus streaming service in August 2022.
But not content with his success at Wrexham, Reynolds has admitted on US talkshow Late Night with Jimmy Fallon that he intends to form a consortium capable of taking over professional ice hockey side, Ottawa Senators, who compete in the National Hockey League (NHL).
"Yes, that is true," Reynolds admitted when asked to confirm the rumour that he was interested in buying. "I am trying to do it. But it's very expensive. I need a partner with really deep pockets.
"It's called a consortium when you form a group together to buy an entity. It's such a fancy way of saying I need a sugar mummy or a sugar daddy."
Reynolds joked that "if that doesn't work out, I'll buy a US senator which anyone can afford," before confirming that his desire to buy a stake in Ottawa stemmed from growing up as a child there.
Any future purchase is unlikely to affect Reynolds' ongoing interest in Wrexham, who also enjoyed a high-profile run in this season's FA Cup before falling to Sheffield United in a fourth round replay.